Speaking of news in other countries: With a declaration of "Them's the breaks," Britain's prime minister Boris Johnson has resigned as leader of the Conservatives, though he intends to stay on until his party chooses a new prime minister.
The Guardian has a live blog chronicling all the latest developments in Johnson's downfall, which came after a revolt by his cabinet and a wave of scandals.
Basketball star Brittney Griner pleads guilty to drug charges in Russia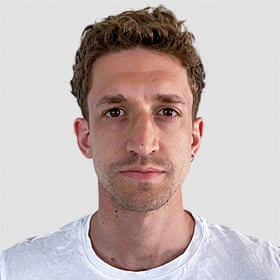 Pjotr Sauer
President Joe Biden has been repeatedly asked what his administration is doing to win the release of Brittney Griner, an American women's basketball star detained in Russia. The Guardian's Pjotr Sauer reports that she has now pled guilty to the drug charges against her:
The jailed US basketball star Brittney Griner has pleaded guilty to drug possession and smuggling charges during her trial in Moscow, Russian news agencies reported on Thursday.
Griner's trial began last week amid a growing chorus of calls for Washington to do more to secure her freedom nearly five months after her arrest.
The athlete was detained in February at Moscow's Sheremetyevo airport after vape canisters with cannabis oil were allegedly found in her luggage. She faces up to 10 years in prison if convicted of large-scale transportation of drugs.
Gunmakers summoned to Congress to testify on gun violence
Democrats in Congress are summoning the CEOs of firearm manufacturers to testify at a hearing later this month on gun violence.
"I am deeply troubled that gun manufacturers continue to profit from the sale of weapons of war, including AR-15-style assault rifles that were used by a white supremacist to murder ten people in Buffalo, New York, and in the massacre of 19 children and two teachers in Uvalde, Texas," Carolyn Maloney, the Democratic chair of the House Oversight Committee, wrote in letters to the leaders of Daniel Defense, Smith & Wesson, and Ruger, which make AR-15 style rifles.
"Products sold by your company have been used for decades to carry out homicides and even mass murders, yet your company has continued to market assault weapons to civilians."
Under her leadership, the committee began investigating gun manufacturers last May. The following month, it held a hearing featuring gut-wrenching testimony from survivors of the school shooting in Uvalde, Texas.
The latest hearing is set for July 20.
The gun violence on July 4 could have been much worse. The Guardian's Coral Murphy Marcos reports that police in Richmond, Virginia say another mass shooting was planned in the city that day:
Police in Richmond, Virginia, said a tip-off from an anonymous informant helped them to stop another planned mass shooting at an amphitheater on the Fourth of July.
The caller informed them of a planned mass shooting at the Dogwood Dell Amphitheater during the holiday celebration, the police chief, Gerald Smith, said on Wednesday.
The tip sparked an investigation that led to the arrest of two men in possession of assault rifles and more than 200 rounds of ammunition. Police said the men were planning to attack the arena, which seats about 2,400 people.
The father of the man who opened fire Monday at an Independence Day parade and killed seven in a Chicago suburb will be facing a criminal investigation, local media reports.
Robert Crimo Jr had previously told ABC News he wasn't concerned about a potential investigation into his involvement in his son's purchase of a gun, saying, "I filled out the consent form to allow my son to go through the process that the Illinois State Police have in place for an individual to obtain a FOID card. They do background checks. Whatever that entails, I'm not exactly sure. And either you're approved or denied, and he was approved."
In other news concerning the former president, Peter Stone reports on a campaign to train election observers by allies of Donald Trump:
A conservative group called the America Project that boasts Donald Trump loyalists and "big lie" pushers Roger Stone and Michael Flynn as key advisers, has begun a self-styled "election integrity" drive to train activists in election canvassing and poll-watching, sparking fears from voting rights watchdogs about voter intimidation.
Patrick Byrne, the multimillionaire co-founder of the America Project, has said he has donated almost $3m to launch the drive, dubbed "Operation Eagles Wings", with a focus on eight states including Arizona, Michigan and Pennsylvania, which Trump lost, plus Texas and Florida, which he won.
The drive was unveiled in late February at a press event where Byrne touted plans to educate "election reform activists" to handle election canvassing, grassroots work and fundraising "to expose shenanigans at the ballot box" in what has echoes of Trump's false claims that the 2020 election was rigged, and could become a sequel to those charges.
Congress's return means the January 6 committee will air new evidence, and The Guardian's Hugo Lowell has a look at what to expect from its next hearing set for Tuesday:
Towards the end of her testimony to the House January 6 select committee, former Trump aide Cassidy Hutchinson raised for the first time the prospect that Donald Trump might have had a line of communication to the leaders of the extremist groups that stormed the Capitol.
The potential connection from the former US president to the extremist right-wing groups came through her account of Trump's order to his White House chief of staff Mark Meadows to call Roger Stone and Mike Flynn – which Meadows did – the evening before the Capitol attack.
Trump's order to Meadows, even though Hutchinson said she did not know what was discussed, is significant because it shows the former president seeking to have a channel to two figures with close ties to the leaders of the far-right Proud Boys and Oath Keepers groups.
When they were negotiating Build Back Better last year, president Joe Biden and Democratic leaders made proposals, and then tried to get all their lawmakers in Congress on board. The effort ended up failing, and now it appears they are trying a different strategy as they work on a new spending bill that could be announced in the weeks after Congress returns from recess.
Negotiators appear to be focusing on writing legislation that will contain proposals all of its lawmakers will support – particularly in the Senate, where every Democrat's vote will be needed to overcome a filibuster and pass the bill through the reconciliation procedure.
Yesterday, Politico reported that lawmakers had reached an agreement on provisions to lower prescription drug costs, and The Washington Post's report today signals that they're trying to find consensus around measures to fight climate change – particularly those that would pass muster from Joe Manchin, the West Virginia senator whose resistance doomed Build Back Better last year.
Republicans are looking for ways to stop the effort. The Senate GOP leader Mitch McConnell has threatened to torpedo a bipartisan bill meant to fund American technological competitiveness if Democrats move forward with their unilateral proposal.
Democrats bargain over climate with a familiar obstacle: Joe Manchin
Good morning, US politics blog readers. Democrats are using what may be their limited time left controlling Congress to build a new spending package that will pay for many of the party's priorities – such as fighting climate change. The Washington Post reported today that Joe Manchin, the West Virginia centrist who scuttled a previous spending effort last year, remains a sticking point in reaching a climate agreement, though talks are continuing.
Here's what else is going on today: