TikTok Star Anthony Barajas Dies After Being Gunned Down at 'Purge' Movie Screening
TikTok Star Anthony Barajas Dies After Being Gunned Down at 'Purge' Movie Screening
TikTok star Anthony Barajas died Saturday morning after he was shot Monday in a movie theater in Corona, California, the police department announced.
Police are working with the Riverside County District Attorney's Office to add an additional count of first-degree murder against the alleged shooter, Joseph Jimenez.
Barajas, 19, and Rylee Goodrich, 18, were fatally shot at the Regal Edwards Corona Crossings theater while watching The Forever Purge. Goodrich was found dead at the scene, and Barajas, known online as itsanthonymichael, was on life support until Saturday.
Jimenez has so far been charged with one count of murder and one count of attempted murder, each coming with a sentencing enhancement. The Riverside County district attorney has also filed a special circumstance allegation of lying in wait, which makes him eligible for the death penalty.
He was arrested in his EL Cerrito home Tuesday night. Authorities believe the attack on Goodrich and Barajas was unprovoked. There is no indication that the suspect knew the victims and he allegedly acted alone.
Police found a firearm that matched the caliber of the one used in the shooting, as well as a wallet belonging to one of the victims.
Jimenez did not enter the plea deal during his arraignment, which was postponed until August 5. He is being held in custody without bail.
Goodrich's father verbally confronted him in court Friday, during which the grieving farther reportedly broke down in tears as Jimenez was escorted out of the courtroom.
Both families have set up GoFundMe pages.
"We lost our amazing brother, son, and friend in a tragic accident," read a GoFundMe for Barajas. "Anthony was the light of so many peoples lives and there are tough times ahead, but we have amazing family and friends to get through this."
Vigils were held Friday for both victims. One was held at New Beginnings Community Church in Norco in honor of Goodrich, and the other at Mater Dei High School in Santa Ana for Barajas.
Goodrich was a cheerleader with a scholarship to Grand Canyon University in its STEM program. Barajas has earned himself a large following online, with over 900,000 TikTok followers.
Kailyn Dillon, an employee of the movie theater who was not working at the time, told CBS Los Angeles that no one heard the gunshot during the movie.
"I know that we do have security bag checks that we do on the daily and, unfortunately, I'm not sure if it just was missed or if it was in a holster on their belt," Dillion said.
Anybody with information about the shooting is asked to call police at (951) 817-5837. They can also contact detectives at (951) 739-4916 or Slaven.Neagu@CoronaCA.gov,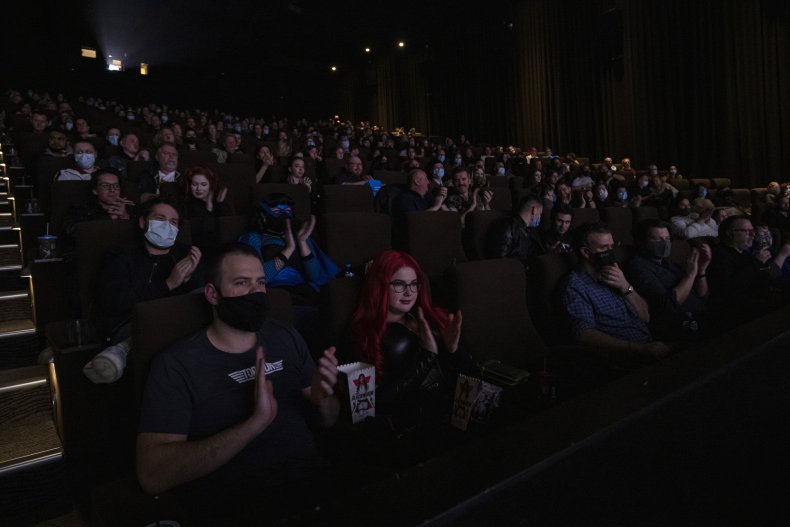 Copyright 2011-2021. All Rights Reserved