Green Beret Killed in Hazing Incident Was Sick of 'Juvenile' Behavior by Suspects, Witnesses Say
Green Beret Killed in Hazing Incident Was Sick of 'Juvenile' Behavior by Suspects, Witnesses Say
A U.S. Army Green Beret who died in a hazing incident in 2017 told peers that he was tired of "juvenile" behavior from the men who would go on to kill him.
Marine Gunnery Sgt. Mario Madera-Rodriguez is currently on trial for his alleged role in the death of Army Staff Sgt. Logan Melgar, who was killed by fellow servicemembers while serving in Bamako, Mali during the early morning hours of June 4, 2017. Madera-Rodriguez pleaded not guilty to charges of murder, involuntary manslaughter, assault, burglary, having, making false statements, conspiracy and obstruction of justice. His three co-defendants all pleaded guilty to their charges, received sentences and are expected to testify against their alleged co-conspirator, according to a Friday report from The Army Times.
Melgar died after being ambushed and attacked after an extended period of tensions with his military colleagues. During a hearing for Navy SEAL Chief Special Warfare Operator Adam C. Matthews in 2019, witnesses testified that Melgar was eagerly anticipating the end of his deployment due to the "juvenile" antics of the co-defendants. Melgar's wife also said that he had complained of not being "comfortable with how some of his fellow special operators were behaving on the deployment." His disapproval did not go unnoticed by the other men.
As retaliation, the group planned the hazing incident with the aim of recording a video showing Melgar participating in a staged and potentially embarrassing sex act with another man. After Madera-Rodriguez allegedly broke into Melgar's quarters with a sledgehammer at around 5 a.m., Navy SEAL Chief Special Warfare Operator Tony DeDolph, previously a professional mixed martial arts fighter, placed Melgar in chokehold. Matthews, Marine Raider Staff Sgt. Kevin Maxwell Jr and allegedly Madera-Rodriguez then held Melgar down and restrained him with duct tape. Melgar stopped breathing within seconds.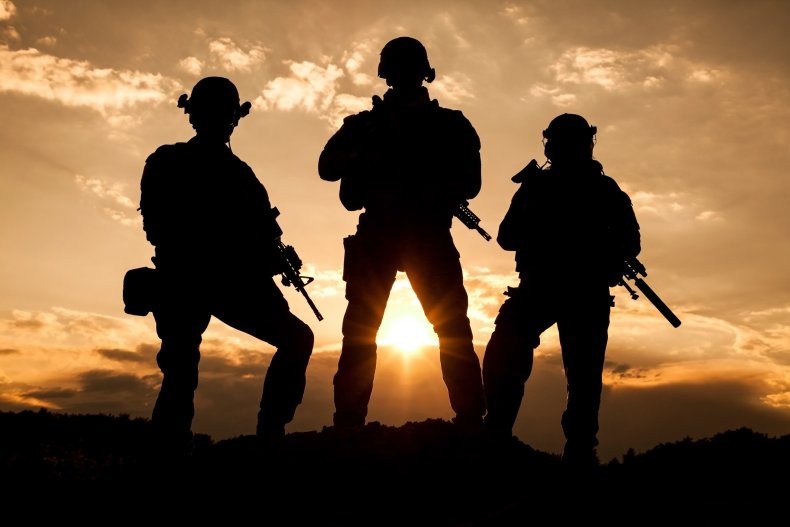 The group's attempts to revive Melgar, going so far as to perform an emergency tracheotomy procedure, were unsuccessful and he was later pronounced dead at a nearby hospital. In a panic, they allegedly concocted a story claiming that Melgar had been a willing participant in play-fighting and had died due to being intoxicated. However, their version of events quickly fell apart when investigators learned that Melgar did not drink alcohol and found duct tape stained by his blood.
DeDolph was sentenced to 10 years in prison out of a possible 22 years, a demotion, loss of compensation and a dishonorable discharge in January. In 2019, Matthews and Maxwell received one and four years of confinement, respectively, along with demotions, loss of compensation and bad conduct discharges. Madera-Rodriguez choosing to plead not guilty and allowing his case to go to trial could result in far harsher penalties if he is convicted, with the possibility of serving life behind bars in federal prison.
"These four men weren't terrorists," Marine prosecutor Jason Samuel said Friday as the trial of Madera-Rodriguez got underway in Norfolk, Virginia, according to The Associated Press. "They weren't insurgents. They weren't local criminals. They were American service members, special operators … who betrayed their fellow comrade, their brother in arms… Their plan was to haze him that night, to humiliate him. But they killed him."
Newsweek reached out to the Marines for comment.
Copyright 2011-2021. All Rights Reserved