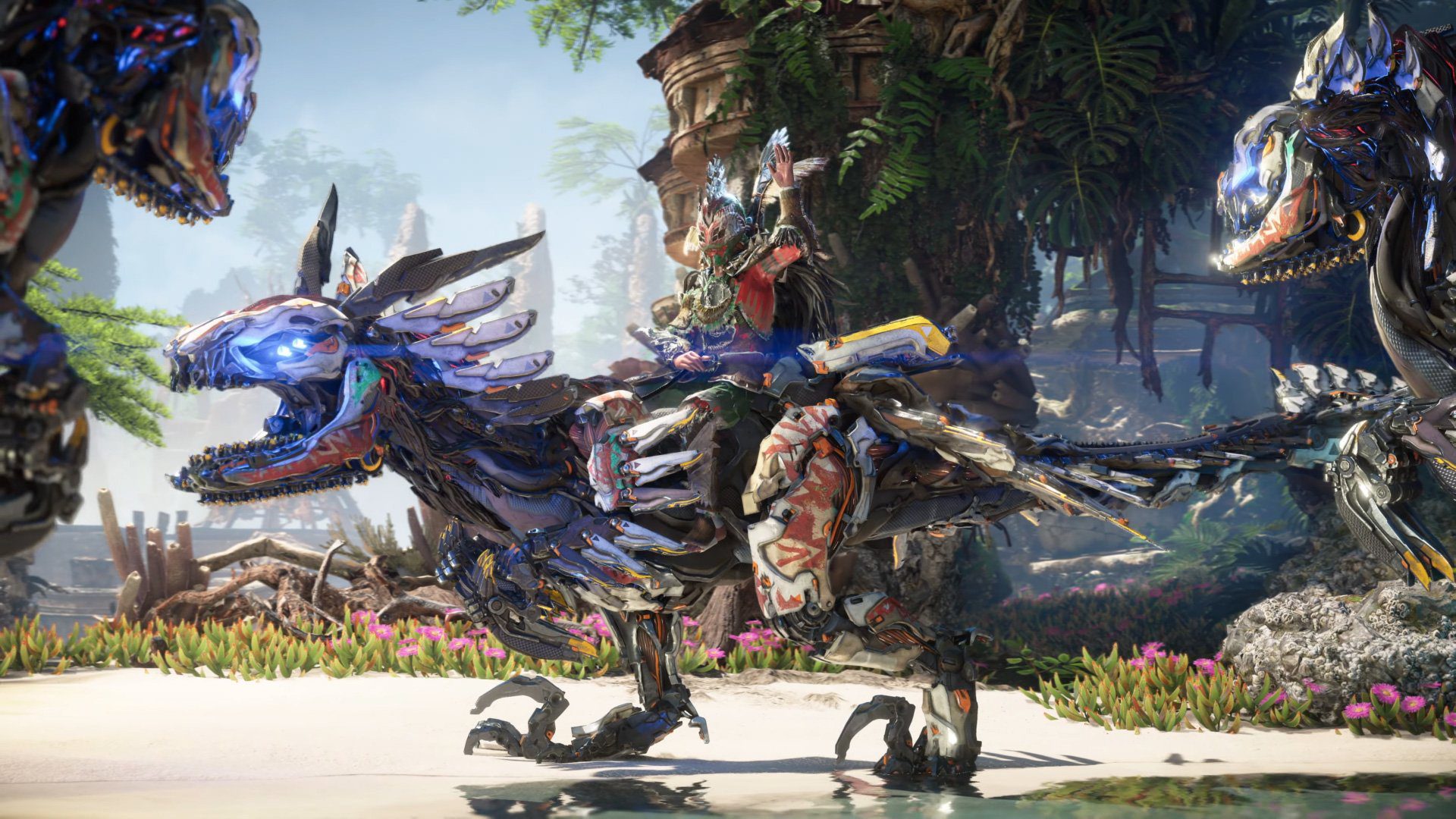 New Horizon Zero Dawn footage from the State of Play stream
That's a wrap on today's State of Play for Horizon Forbidden West, and… no release date!
Drat. The highlight of the mostly gameplay-focused presentation was some decked-out environmental art that spanned a jungle, beach, and a couple of moments underwater near the Golden Gate Bridge. I know the Tremortusk was meant to be the showpiece, but I'm stuck on those beavers. What's their story?
The brief narrative setup for Horizon Forbidden West is that a "strange red blight" has been "spreading across the land," which Aloy will need to try and stop using tech artifacts scattered among the ruins. During the PS5 gameplay showcase, she had to rescue Erend from his raptor-riding captors.
I wouldn't say the familiar armor-stripping action-shooter gameplay blew me away or anything, but I do think the combat looks a bit more fun than my memory of Horizon Zero Dawn. I'd fight that mammoth for sure — and I am partial to hovering across sprawling worlds, in this case with a Shieldwing.
Horizon Forbidden West is also coming to PS4, but when? Sony isn't ready to say.
"We don't have an exact release date just yet, but development is on track and we will have an update for you very soon," tweeted Guerrilla Games. "Thank you as always for your ongoing support!"
Jordan Devore
Jordan is a founding member of Destructoid and poster of seemingly random pictures. They are anything but random.